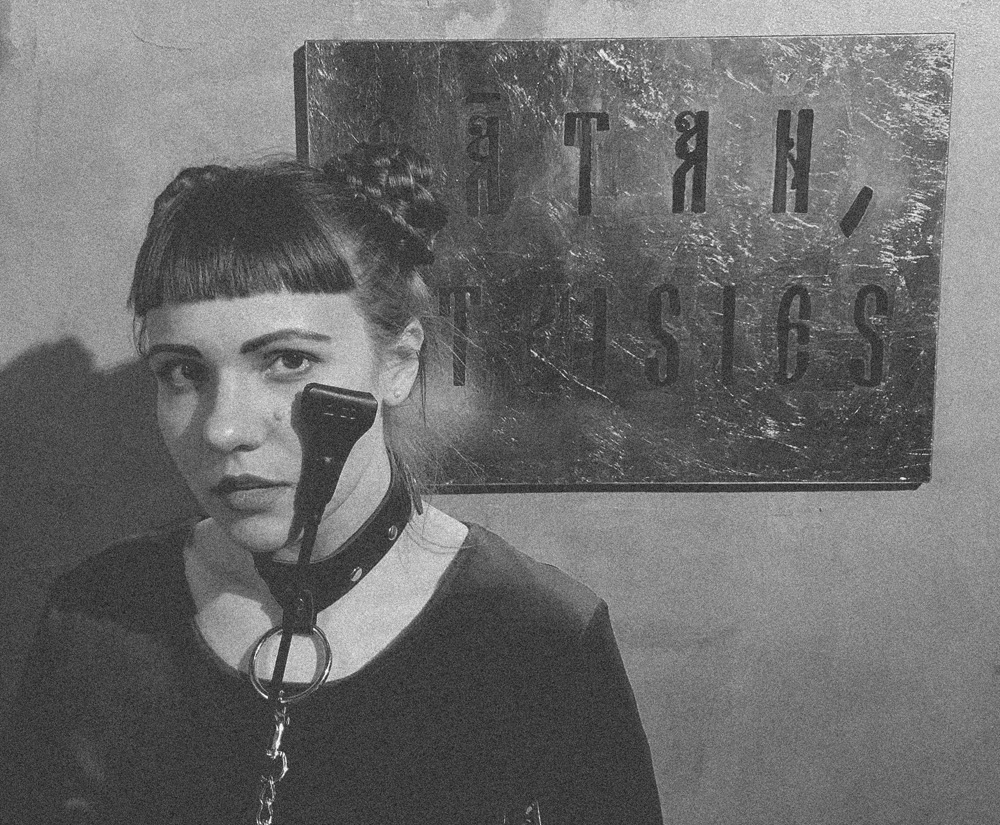 Ieva Stalšene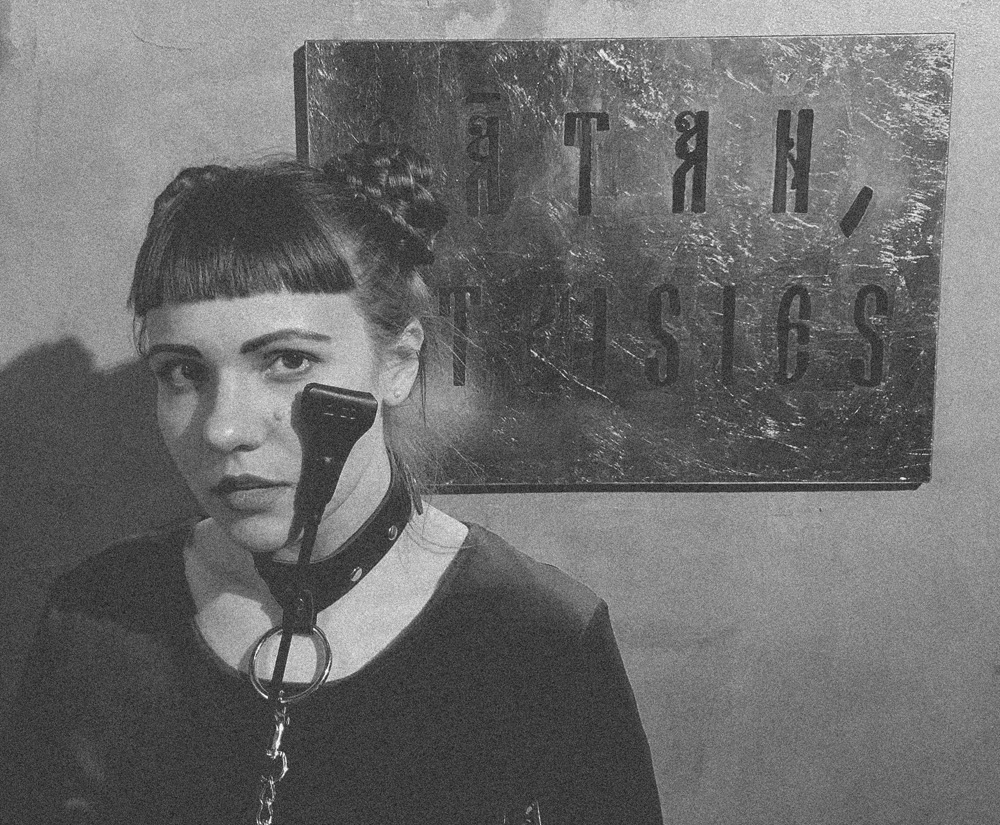 Ieva Stalšene has a bachelor's degree in Scenography from the Latvian Academy of Arts and is continuing her studies in the master's program. In her art she reflects on the interaction of the natural and the supernatural, man's connection with the Absolute and with himself. References to BDSM and spiritual practices are often found in the visual language, and the materiality chosen is given importance in the works. She has been working for the artists' association 4K since 2020, while in 2022 she had her first solo exhibition Adults Do Not Cut Veins. Her solo exhibition Innocence will be on view at the DOM Gallery from May 24 as part of the Riga Photomonth.
What will we see in the exhibition?
First of all, new works. I don't work in one media or technique, but to reveal an idea. It will be diversity again. It comes from studies in the scenography department. My attitude towards the exhibition is also rooted there, I try to create a small, self-sufficient mini space. At the moment I am more involved in painting, but for the first time I am also working with linocut for this exhibition. Aesthetically, it has resonated with me for a long time, but this time it has more than just a visual meaning. The level of the idea fascinates me with the violent act of carving itself to create the beautiful.
Why innocence?
This resulted in thinking of decadence as a process. I remember myself very well as a child, as a fragile and naive being. And there was no time when I decided not to be this being anymore. I just started living in society and a completely logical process began when my innocence was robbed. This does not mean that I have no sincerity, I think I have a lot of light and love, only much less naivety. And it seems to me that this path of art development is similar. There is a link between one individual's experience at a short time and civilization through the centuries.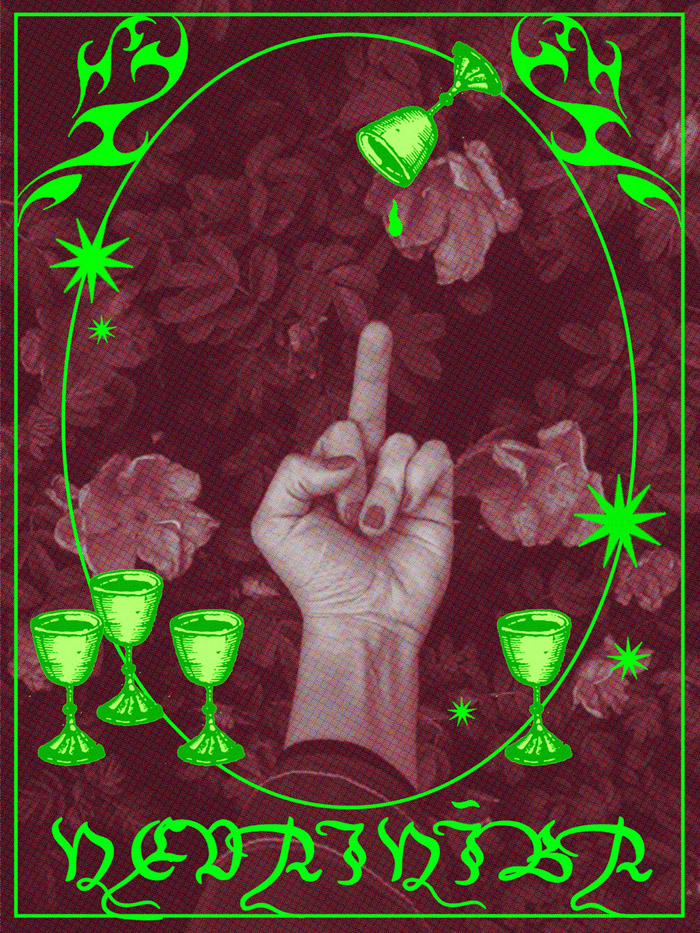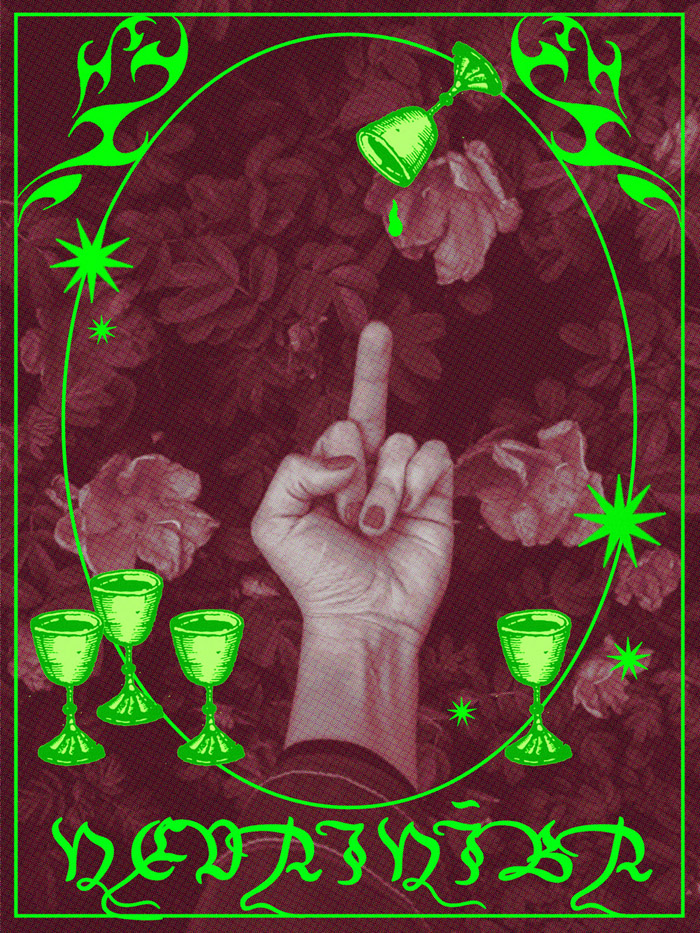 Darkness, God, religion – where does your interest in these topics come from?
I personally believe that through the dark I can talk about the light, and then there is that balance and honesty. In general, the direction of occult knowledge has fascinated me since childhood, and then throughout my life I have slowly accumulated my understanding of those cosmic processes. I think that interests me, because there is a deeper layer of research that requires an understanding of the previous ones as well. Feel the manifestations of the instinctive and human world in order to separate the spiritual.
What is your relationship with photography?
Photography is quite present in my creative practice, even if it only participates in the stage of creating a work of art and remains "behind the curtain". I like to take pictures on film. There is its energy and the burning of the moment in that matter, I am interested in that magic. The camera seems to me to be very self-sufficient, has a lot of feminine energy and needs to be handled. I wouldn't say I managed to "ring it" and call it my own.
What does the term "decadence" mean to you?
At the moment, I would call it "getting rid of ideas." I think it is the ability to accept things for who they are. It is not a fall from zero, but a fall from illusions to zero.