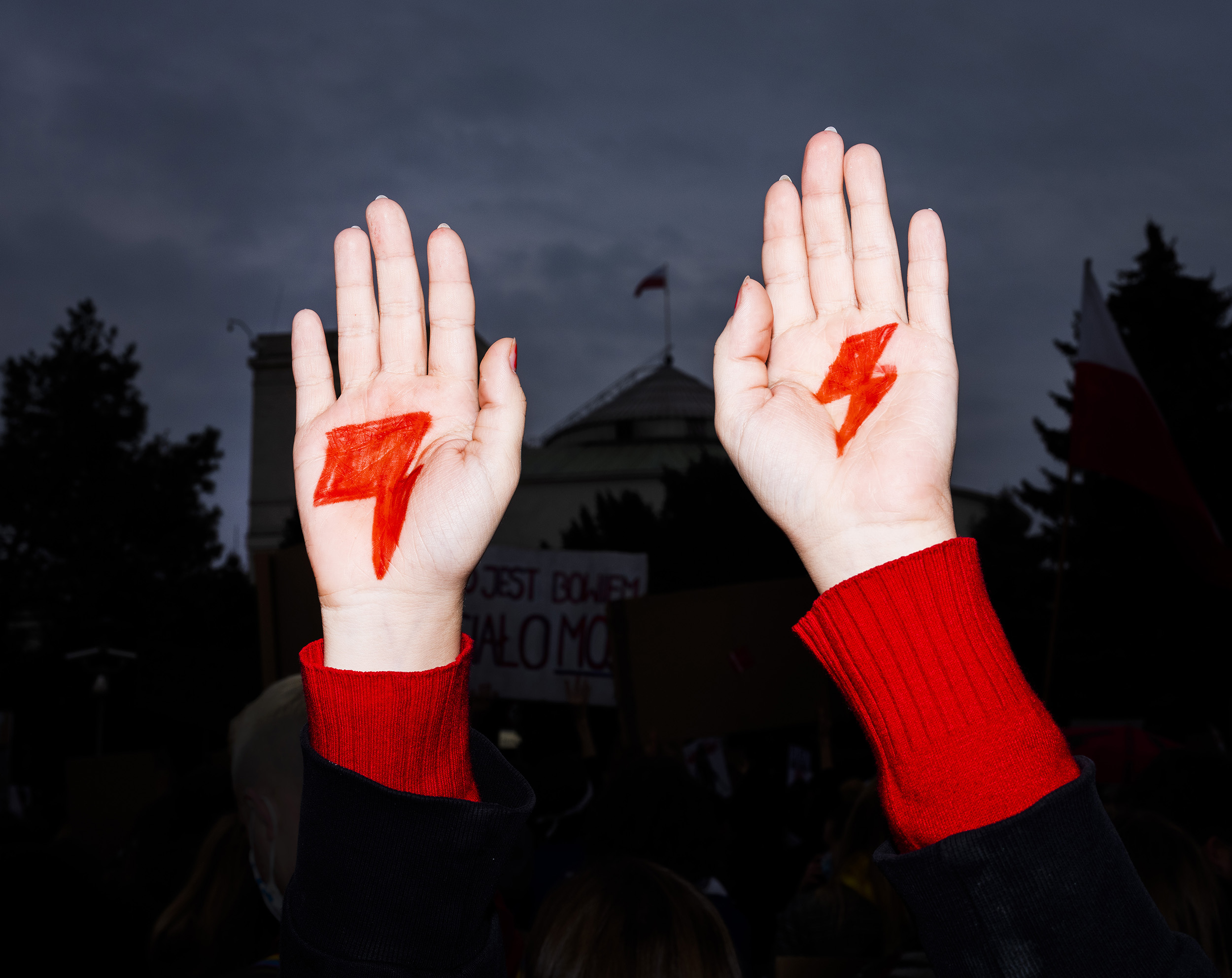 Photographers in the age of catastrophe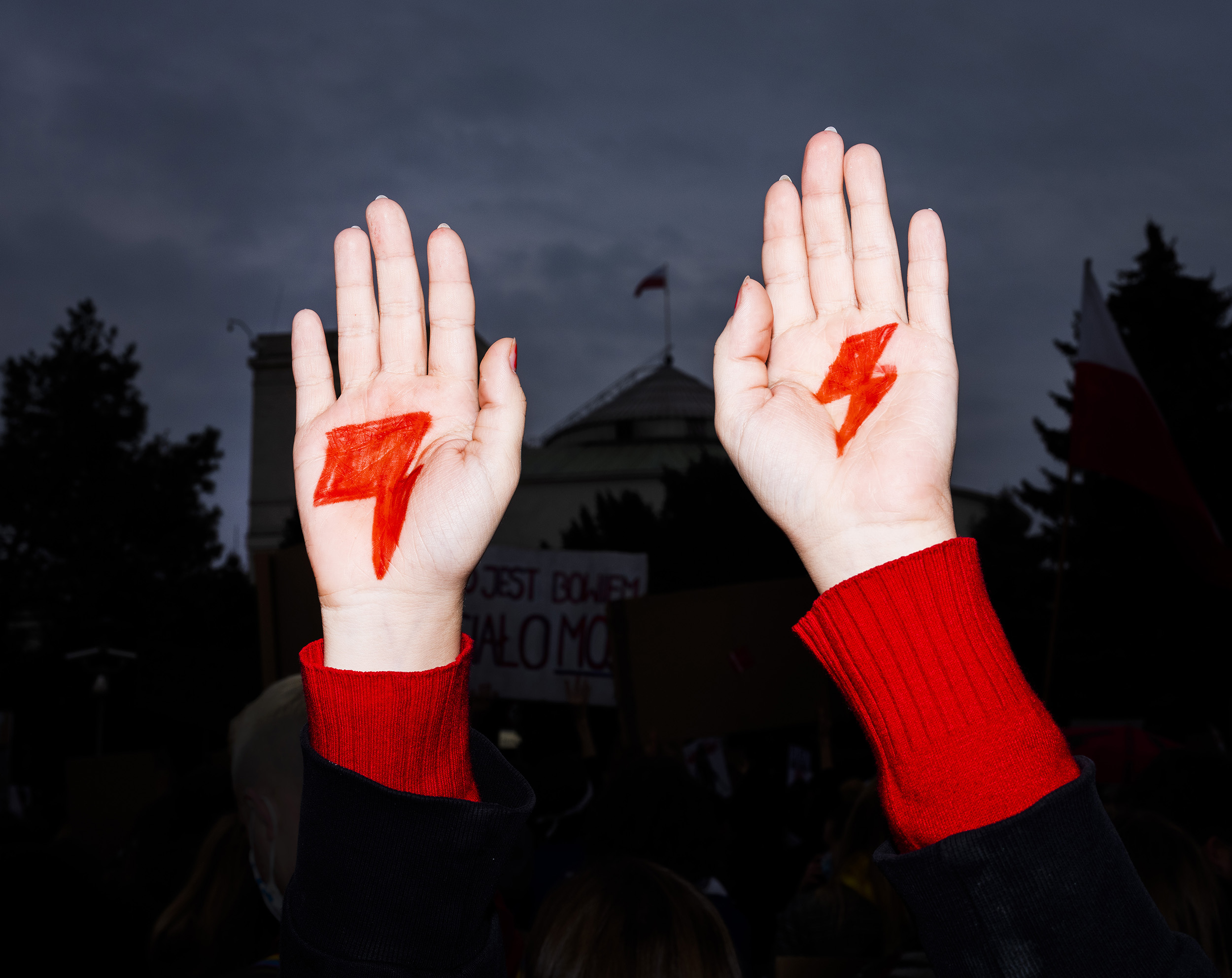 Discussion with Tanvi Mishra (Caravan Magazine, India), Nina Berman (Noor Images, USA) and Mohammed Zaanoun (Activestills collective, Gaza), moderated by Karolina Gembara (Archive of Public Protests, Poland).
"This is a war we don't know," said Anne Applebaum, a political writer, when describing Russian paramilitary activities in Eastern Ukraine in 2014. This war was slow, masked, intrusive, without spectacular actions and rapid victories, almost invisible, almost silent but persistent and insidious. It was something we have to learn and recognise, she added.
In 2021, this description could be used in reference to many problems the world is facing. Some catastrophes happen abruptly, but others drag and lurk: the rise of the far right, the dismantling of democracies, fake news, climate change. There are catastrophes so old, forgotten, and normalised that no one wants to hear about them any longer.
Photographers, since the invention of the medium, have been present as witnesses. But their role is changing just like the nature of catastrophes has evolved. Even though capturing events will always be crucial, photographers also have to adapt by recognising tactics and premises, using images, animating, 'being there' with the communities instead of just photographing them. Today visual artists document protests and 'post-photojournalistic' photographers make art books; some run photography workshops for children in conflict-torn neighbourhoods. But can we say that photographers have embraced the social and ethical turn?
During the discussion we will look at the nature of different visual practises in the context of everyday catastrophes. Remembering Jo Spence's words about photographers being always immersed in politics, we'll reflect on their changing role in today's world.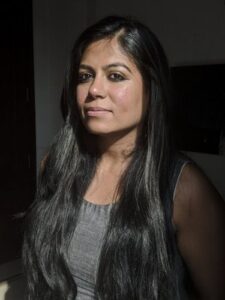 Tanvi Mishra is a Delhi-based photo editor, curator, and writer. Among her interests are South Asian histories and activisms, peoples' movements as well as the notion of fiction in photography, particularly in the current political landscape. She currently works as the Creative Director of The Caravan, a journal of politics and culture published out of Delhi. She is part of the photo-editorial team of PIX, a South Asian publication and display practice. In 2013 and 2015, she was part of the Delhi Photo Festival team in India and was a guest curator at the second edition of Photo Kathmandu, held in Nepal in 2016. She occasionally writes on photography and her work has been published in FOAM Magazine, Transformations—Exploring Changes In and Around Photography, The Caravan, amongst others. She has served on various juries, including World Press Photo, Hindu Photojournalism Awards and the Catchlight grant. She is a nominator and was on the jury panel of World Press Photo's Joop Swart Masterclass. She has also been a curatorial collaborator for the Greenpeace Photo Award and a mentor for the Women Photograph program.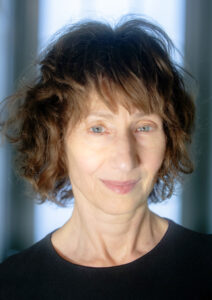 Nina Berman (USA) is a documentary photographer, filmmaker, author and educator. Her wide-ranging work looks at American politics, militarism, post violence trauma and resistance. Her photographs and videos have been exhibited at more than 100 venues from the security walls of the Za'atari refugee camp to the Whitney Museum of American Art. She is the author of Purple Hearts – Back from Iraq, (2004) portraits and interviews with wounded American veterans, Homeland, (2008) an examination of the militarization of American life post September 11, and, An autobiography of Miss Wish (2017) a story told with a survivor of sexual violence which was shortlisted for both the Aperture and Arles book prizes. Additional fellowships, awards and grants include: the New York Foundation for the Arts, the World Press Photo Foundation, Pictures of the Year International, the Open Society Foundation, the Center for Documentary Studies at Duke University and the Aftermath Project. She is a member of the photography and film collective NOOR images and a professor at Columbia University Graduate School of Journalism where she directs the photography program. She lives in her hometown of New York City.
Mohammed Zaanoun is a freelance photographer and videographer living in Gaza City and a member of Activestills collective since 2018. Zaanoun has worked for different media agencies, including Maan News and Nur Photo Agency, and collaborated with NGO's like Medecins Sans Frontières. In 2012 he led a media workshop in Zaatari refugee camp in Jordan. His work has been published in various media outlets and presented in exhibitions worldwide. Recently Zaanoun was awarded an honorable mention by the International Photography Awards (2019), the third prize at the 'Re:Levant' AGYA Photography Competition (Sursock Museum, Beirut, Lebanon, 2019), an honourable mention at the IFAOR Documentary Photography Award (Japan, 2019), second place in the competition Our Water Our Right, organized by the European Union (Palestine, 2019) and the first prize in the International Red Cross Photography Award in Gaza (2019).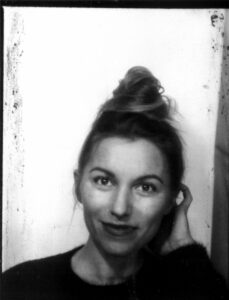 Karolina Gembara is a photographer and a researcher. Her work revolves around home, belonging, migration, changing lands and identities. Recently, she has been focusing on the political situation in her home country. She is interested in using photography as a tool, a pretext for collaboration and creating processes. In 2013 she published her first book "Fitting Rooms" which reflects on the role of women in her generation. Between 2009 and 2016 Karolina was based in India and produced her second book "When we lie down, grasses grow from us" on the migratory experience (published by GOST books in 2019). In the past 3 years she realised several participatory projects with refugees and migrants ("New Varsovians", "Bow. Exercises in Hospitality, "Stay Home"). Karolina col-laborates with the Archive of Public Protest whose photographers document the political tension in Poland. She is a member of Sputnik Photos and a teacher at their Mentoring Programme. Her PhD dissertation concerns the agency of protest images. She is based in Berlin and Warsaw.