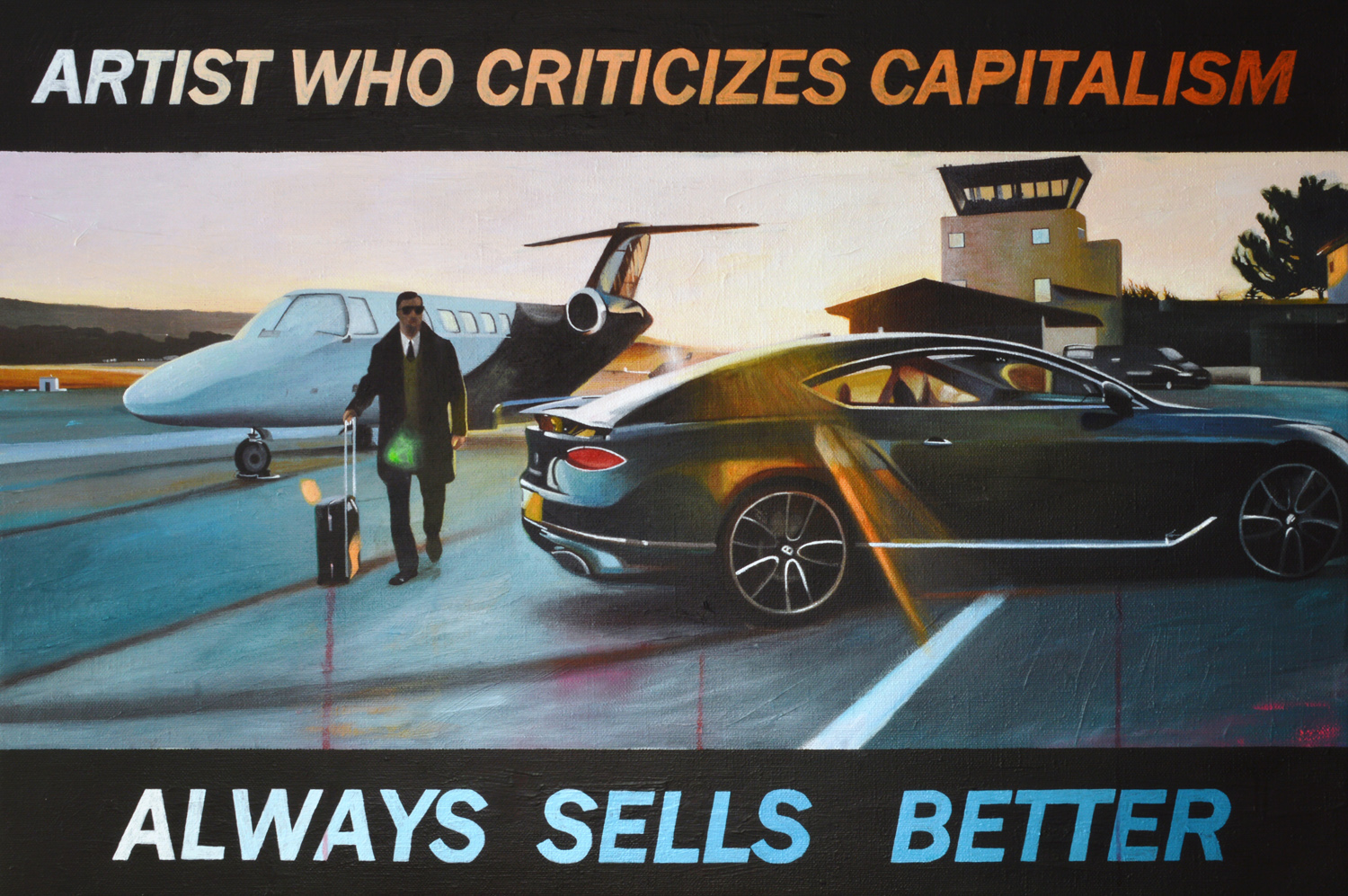 Alexei Gordin. I have sold two paintings but it didn't made me happier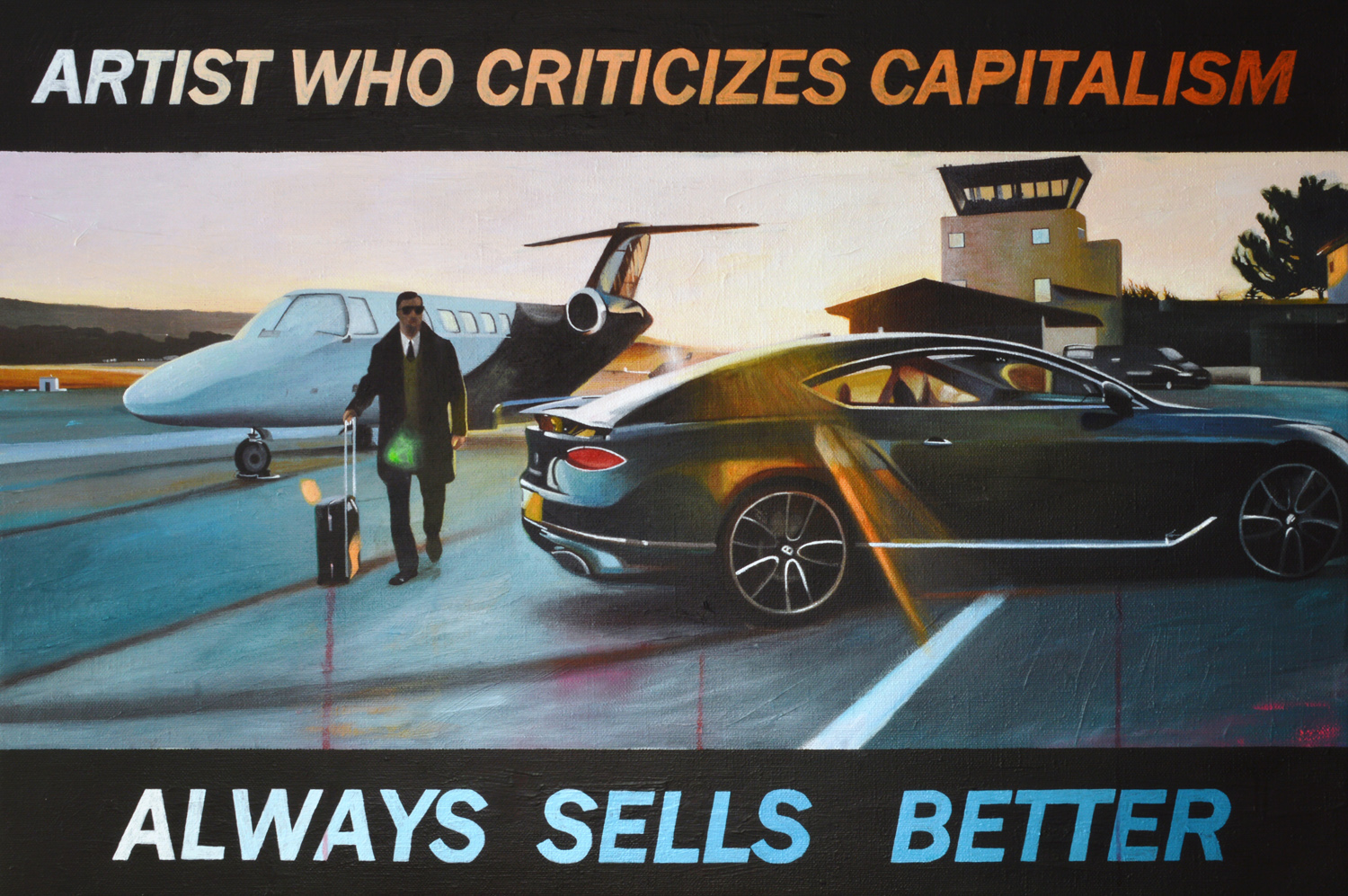 The exhibition talks about the artist's moral challenges when faced with the commercialization of the art world. According to Art Basel and UBS art market report its total value reached 60 billions in 2021. Despite that fact, the life of average artist in western world is still quite precarious and financially unpredictable that rises a general question about huge gap between a system and individual in it.
Alexei Gordin (born in 1989) studied painting in Tallinn and Helsinki and currently lives and works in Tallinn. Although he has a background as a painter, Gordin fluently uses different media and works with drawing, photography, video, and performance. The main subject matter of his artistic practice is absurdly stereotypical thinking and behaviour patterns of people in contemporary mass society. Gordin's works are almost always narrative in nature and often cover exciting or annoying situations. Scenes scattered with black humour deconstruct the image of the professional art world as something elitist and glamorous.
Opening – May 25 6pm at Smilga art space (E.Smiļģa 34A), opening hours Wed-Fri 2-6pm, Sat 12-6pm, except May 26 – 2-10pm.